Big relief to motorists: important government decision regarding driving license, vehicle registration
New Delhi: The Ministry of Road Transport and Highways has once again given a big relief to the country's motorists. The ministry has extended the validity of documents related to driving license and vehicle registration till July 31. The system will be applied to various vehicle documents across the country.
A statement issued by the ministry said that from February 1 this year, the validity of renewal of outstanding vehicle documents would be extended till July 31. This means that you will not have to pay any delay fee or any other type of penalty for registering a driving license or vehicle during this period.
Is this feature for everyone? Find out the answer here
The ministry said in a statement that the decision was taken in view of the situation caused by the Corona virus and the lockdown. This feature will only be available to drivers who have paid a fee for the renewal of a related document on or after February 1, but have not been able to complete the document renewal due to the Corona virus.
This is the second time the ministry has provided this facility
This is the second time the Ministry of Roads and Transport has provided such a facility. Earlier, the validity of all vehicle documents relating to the Motor Vehicle Act-1988 and Central Motor Vehicle Rules-1989 was extended till June 30. Let me tell you, in many cases vehicle owners have collected fees for various documents, but have not been able to renew them due to conditions and lockdown due to Corona virus.
Big relief to motorists:
The Ministry of Roads, Transport and National Highways has extended the deadline for documents related to any motor vehicle related matter to July 31. The decision will apply to all documents that expire on any date after 1 February 2020. Thus people across the country have got relief from it.
If the validation process of a document is not completed after February 1, 2020, there will be no penalty or late fee. In the current state of emergency, if any document related to motor vehicles is pending or new or has not been renewed, no penalty or late fee will be charged till July 31, 2020.
Earlier the deadline was extended to March
Earlier, on March 30, 2020, the deadline for documents required under the Motor Vehicle Act, 1988 and the Central Motor Vehicle Rules, 1989 was extended. An earlier statement had said that the renewal of the documents, which ended on February 1, 2020, would be completed by June 30.
Documents have expired but may be renewed due to lockdown, they will have to pay a late fee. There are some cases where payment has been completed, but the service or renewal process is still pending.
Vehicles can be driven without a driving license until this date 2020.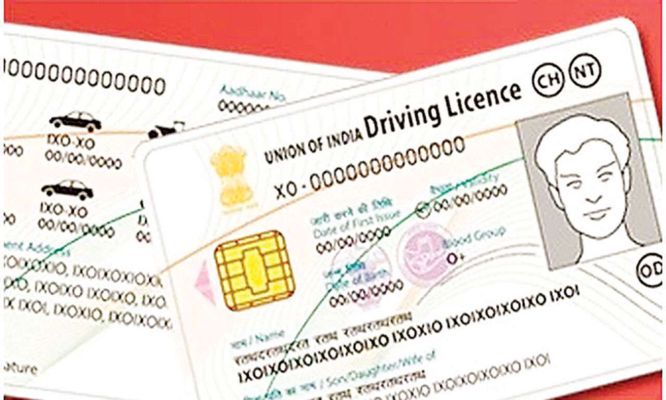 Vehicles can be driven without a driving license till July 31
Exemption granted till July 31 for renewal of expired licenses and fitness certificates of vehicles
The government has once again extended the deadline for renewing driving licenses and now vehicles can be driven without a driving license till July 31. For those who want to get the fitness certificate of the vehicle on or after February 1 or the driving license has expired, it can now be renewed till July 31.
Due to the lockdown, if the deadline for renewal of vehicle fitness certificate or license expires on or after February 1, they will not be charged late fees or additional charges on July 31, the Ministry of Rot Transport and Highways said.
The government has noticed that lockdowns and closure of transport offices across the country are making it difficult for people to renew their licenses and fitness certificates of vehicles. This benefit can be availed for National International Driving License Vehicle Fitness Certificate and Vehicle Registration Fee etc.
▼☞
Vehicles can be driven without a driving license: Click Hare
Some people had paid the fees but the transport office was facing difficulties due to the lockdown. The change has been taken into consideration and the transport authorities have also been informed about this.